Careplus

This group assists the elderly community of Bromley in performing daily tasks, including shopping.
Contact: Miranda Suit on 07930 955398.
Catenians
An international brotherhood of around 10,000 members in the UK, Australia, Africa, Malta, Ireland and Hong Kong. Our friendship is formed not just through dining and social events, but through caring for each other in sickness and in health and caring for our widows. We have a benevolent fund for those who have suffered misfortune and a bursary fund designed to help young Catholics seeking to help others.
Contact: Barry Mellish on 020 8464 3950 or visit www.thecatenians.co.uk.
Churches Together in Central Bromley
This organsation is affiliated to Churches Together in Britain and Ireland. St Joseph's is a member Parish and we support combined events that are advertised in our weekly newsletter.
Contact: Jill Bulman by email at earlygrey@ntlworld.com.
Deanery Pastoral Council
This council consists of lay representatives from each Parish in the Bromley deanery. It acts as a channel of communication between parishes and provides a focus for organising courses or groups at a deanery level.
Contact: To bring an activity or event to the attention of the deanery, contact Deacon Barry on 020 8402 0459.
Knights of St Columba
A fraternal organisation of Catholic men whose objectives are to support the hierarchy and clergy in the work of the lay apostolate, and to foster the spiritual and social welfare of members and their families. Council meetings are held in St Joseph's hall on the third Thursday of each month, and membership is open to all practising Catholic men over the age of 18.
Contact: Anthony Doran on 020 8402 6742.
Syro-Malabar Mass Centre, Bromley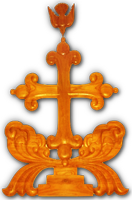 Syro-Malabar is a Catholic community constituted largely of Catholics from Kerala, India living in South East London. This community is part of the Syro-Malabar Eparchy of Great Britain which has its Sea in Preston, UK. www.syromalabarbromley.org.uk
The Passage
The Passage runs London's largest voluntary sector resource centre for homeless and vulnerable people. Each day, it helps up to 200 men and women. It has an eight-strong team of Outreach Workers, a 40-bed hostel and 16 self-contained studio flats in Montfort House or email. You can donate to The Passage here.
Contact: 020 7592 1850 or email info@passage.org.uk.
Union of Catholic Mothers
This is a group of women actively involved within the parish community, of all ages, of different backgrounds, with different personal circumstances and daily lives. We support each other by phone, email, prayer and by meeting up. The group promotes the upbringing and education of our children within the Catholic faith. Its members belong to a nationwide movement and take part in national events such as pilgrimages. They also bake cakes, make coffees, help at the Christmas Fair and hold bring-and-buy sales. The UCM is a charity and through various activities raises modest funds that are donated to other charities. It is an evolving group and new members are always welcome.
Contact: Sheila Hayter on 020 8460 1492 or email srhayter@yahoo.co.uk.