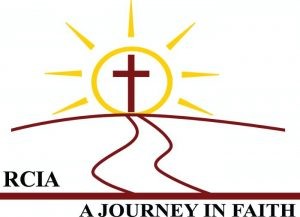 What does the Christian life look like for the Elect?
The RCIA tells us that we are supposed to provide "pastoral formation and guidance aimed at training [the seekers] in the Christian life" (RCIA 75).
The rite then goes on to tell us what the Christian life looks like. Disciples of Jesus practice four types of Christian behaviour.
Word. We reflect on and ponder the teaching of the church as revealed by the Logos (God's incarnate Word) over the course of the liturgical year (RCIA 75.1).
Community. Because we support one another and serve one another, we are able to keep our hopes set on Christ during difficult times. We do this together through faith in the power of the Holy Spirit. We do this even when we lose patience or are short-tempered. We continuously reconcile with one another by asking and offering forgiveness. The rite says that when we do this, and when the seekers follow our example, "they also taste the joy that God gives without measure" (RCIA 75.2).
Worship. The most powerful means of formation that we have is the liturgical life of the church. While we cannot form our seekers through Sunday Eucharist in communities that are under quarantine, we can still worship. Our buildings are closed, but the church is open. Our households are small churches where we continue to pray and worship. (RCIA 75.3)
Witness. We never cease to spread the Gospel, even if we cannot physically connect with one another. Through digital communication, financial support, and even volunteering for safe activities, we can continue to serve those most in need, bringing them the good news they desperately long for. (RCIA 75.4).
Contacts:
The Parish Office Tel: 020 8402 0459 or email bromley@rcaos.org.uk;
Matt Gibbs at mattgibbsjif@gmail.com; or Mary Crosby on at bromleypa@rcaos.org.uk