St Joseph's One Parish Mass was held on a bright day at The Friars in Aylesford, Kent, with a large crowd from Bromley visiting the 13th century priory for prayer and reflection.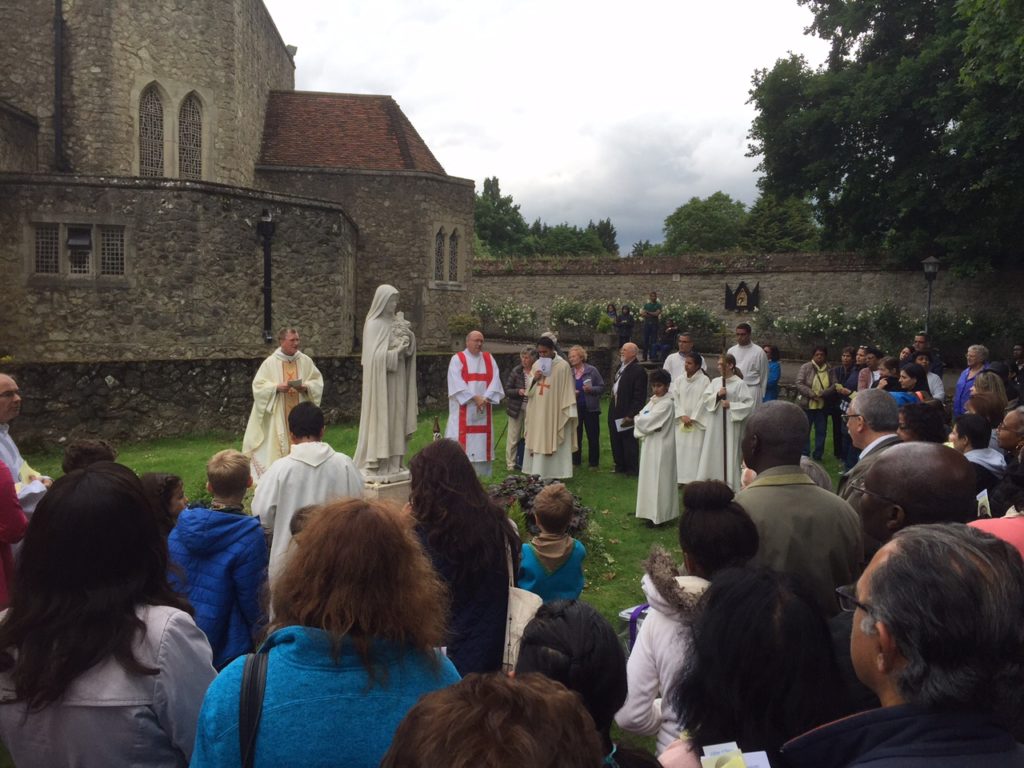 Two coach-loads of parishioners travelled from St Joseph's church in Bromley to the Aylesford priory, with many others making their own way.
Father Tom gave 12pm Mass in the chapel, before leading a prayer and hymn in the beautiful gardens. Afterwards, everyone enjoyed a picnic in the peace garden and was free to roam the grounds, including the tea room and Pottery.
The Friars is an ancient religious house of the Order of Carmelites. More than 200,000 people make a pilgrimage to the site every year. It is also used for retreats, and day and night vigils.