Five members of our Parish Journey in Faith group, together with their godparents and sponsors, have taken part in a vibrant and joyful celebration – the Rite of Election. This is a pivotal moment in their journey of faith and an occasion of great significance in the life of the diocese.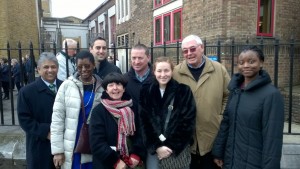 At the event on Saturday 21 February at St George's Cathedral, Southwark, the catechumens and candidates were accompanied by their godparents and sponsors to bear witness to their developing faith and their commitment to Christ and his Church. They came together, in the presence of the Archbishop and his auxiliary bishops, to declare their intentions and their commitment to receive the sacraments of Baptism, Confirmation and the Eucharist at Easter, or to be joined in full communion with the Church and receive the sacraments of Confirmation and the Eucharist at Pentecost.
They experienced, for the first time, a sense of belonging to a larger, universal church and a celebration with others on their journey.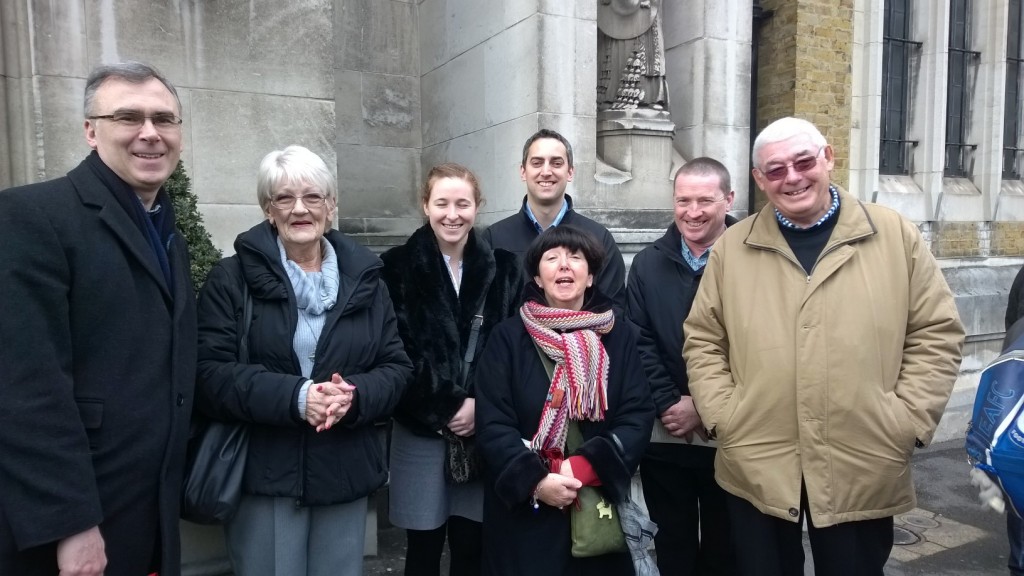 NEW EXPERIENCES: Our photos show candidates Linda and Alan, elects Barry, Katie and Dahlea, sponsors Matt and Gerry, godparents Jaydev and Mary, and catechist Jenny
Lent is an important step on the journey. This next stage of the journey is known as the period of Purification or Enlightenment. This is a period of more intense spiritual preparation and is intended to purify the minds and hearts of the elect as they search their own consciences and do penance. It is also intended to enlighten their minds and hearts with a deeper knowledge of Christ our Saviour.
To encourage this and seek the support and involvement of the whole parish community, the celebration of the Scrutinies – or Rites of Healing – will take place in our parish on the third, fourth and fifth Sundays of Lent during the 11am Mass.
On Saturday 14 March, the Creed will be presented during 10am Mass, followed by the presentation of the Lord's Prayer, Our Father, on Saturday 28 March also during 10am Mass.
Please keep our Journey in Faith Group in your prayers as we journey together through Lent towards our Easter celebrations.