St Joseph's welcomed around 90 new parishioners to our Parish with an International Meal, celebrating food, faith and new friendships.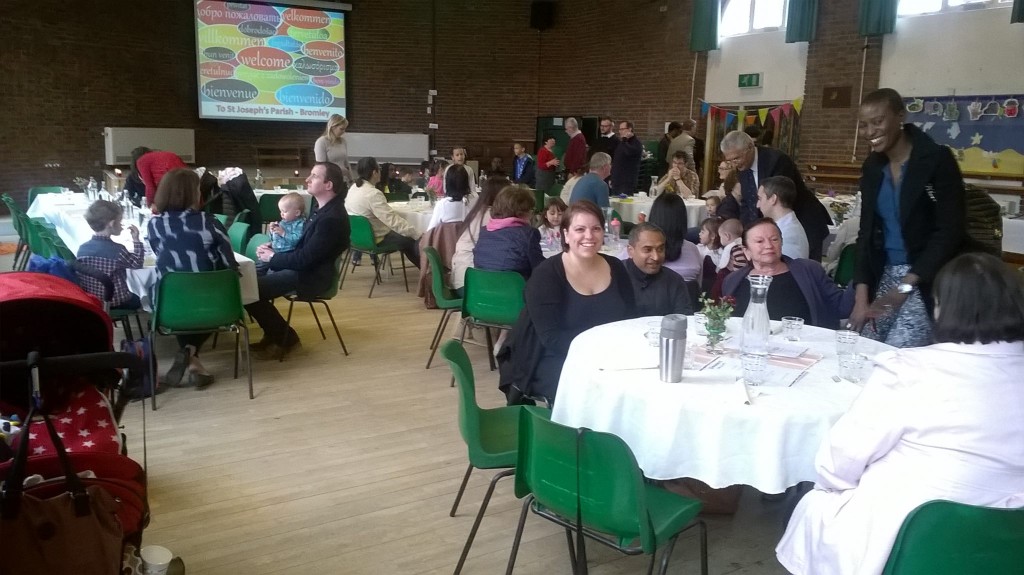 The meal included a variety of dishes, from fish and lamb curries to roast chicken and pasta salad, with wine and juices. The key aim of the event was to bring together families who are new to the area; around two-thirds of the guests had joined the Parish in the past two or three years.
Fr Tom McHugh said he was delighted with the entire event. "The welcome, the décor, the food, meeting so many wonderful new families and individuals – everything came together and made a dream of mine for many years come true.
"This feels like a very important development in our parish and dovetails so well with the family groups. I want to say a huge thank you to the entire team – I am very proud of you."
Nana-Ama Martey, one of the organisers and a member of our Parish Pastoral Council, said the event, in late April, showed love in action. "It's no coincidence that the seed for this initiative was sown during our Parish Mission last year. We are truly grateful to all the Parish Pastoral Team for giving us the opportunity to experience and explore our faith. My prayer is that this movement will spread throughout our Parish community, so that everyone who walks in can experience the many opportunities to grow in faith."
Parishioner and coordinator of the newly formed Family Groups Lolly Bell added her thanks: "It is an immense privilege and blessing to be involved with such a gifted and brilliant team. Long may we work together in these ways to exemplify and magnify God's work for the love and sake of our beautiful parish and others."