St Joseph's Church was full of colour, food and chocolate, as we celebrated Easter.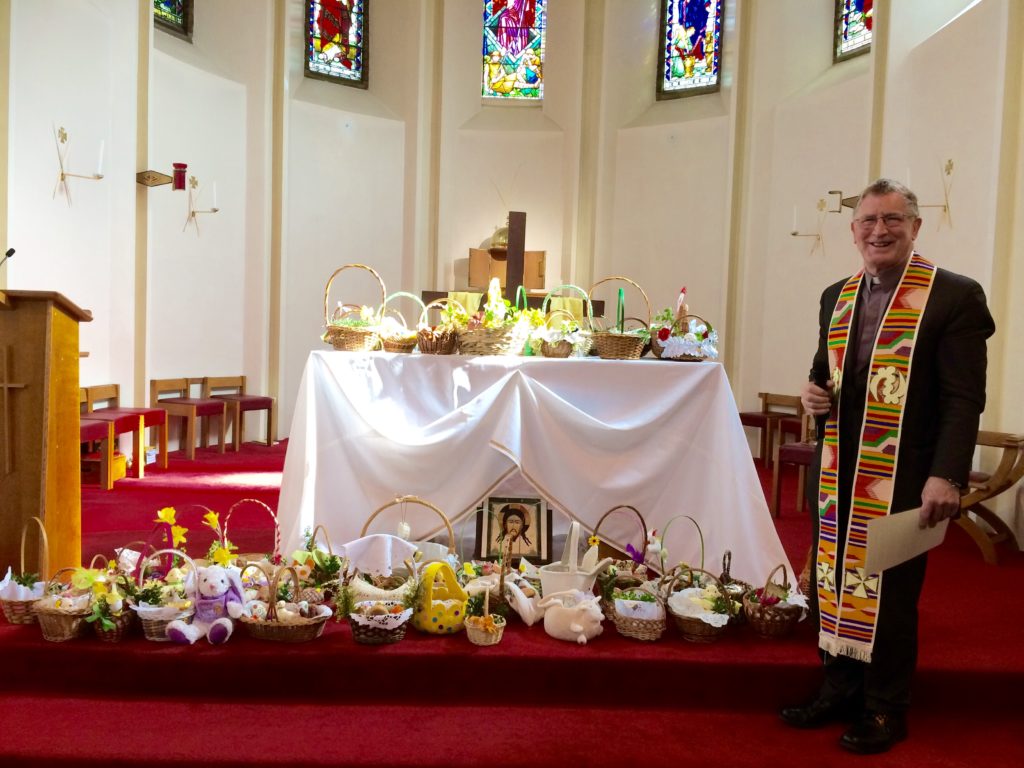 On Holy Saturday morning, there was a blessing of food in the church, and Easter Sunday Mass was followed by an Easter Egg hunt for children in the hall.
This year, 88 children – not to mention a few chocolate-hungry adults – followed the trail of clues to correctly guess the catchphrase "JESUS IS RISEN".
Thanks to the generosity of so many organisations, including Waitrose in Burnt Ash Lane and Tesco Express on Plaistow Lane, every participant was rewarded with either a small, medium or large chocolate egg, as well as a pick 'n' mix of over 500 other assorted miniature and mini-eggs.
The egg hunt with the sale of teas and hot cross buns served in the Club Room combined raised  £196.62 in voluntary contributions for CAFOD.